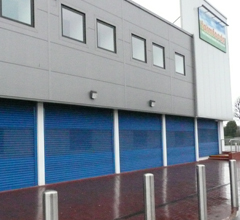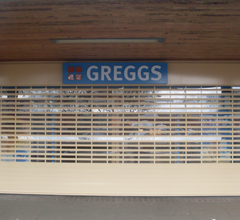 Roller Shutter Repairs Wolverhampton
Annual services are recommended to ensure that you, as a company, are meeting your responsibilities in the workplace with regards to Fire precaution regulations, use and provision of work equipment regulations and general work place health and safety regulations.
A regular service will also extend the life of your security doors and identify problems at an early stage preventing costly repairs.
All maintenance should be determined by the operating period and local conditions that the doors work in. In accordance with the Supply of Machinery (Safety) Regulations 1992, doors are required to be serviced by industrial door engineers at regular intervals during their lifetime. As we understand this can be a difficult task to sort, our team would be happy to assist in setting out a suitable maintenance plan for your doors.
24 Hour Emergency Servicing Dudley
Despite the best efforts of both ourselves and the users of the doors we provide, we know that occasionally things may go wrong at the most inconvenient time. This is why we provide 24/7 emergency service and repair. If a situation were to arise and needed quick but efficient repairs all that would be required would be to give us a call. Our highly trained and fully qualified engineers aim to be on site within the hour whenever possible. Roller shutters will be repaired promptly and left in good working order or secured according to requirements.
Office Hours Number: 0121 557 3434
Out Of Hours Emergency Numbers: 0797 654 5708 / 0797 185 5968 / 0797 094 3319