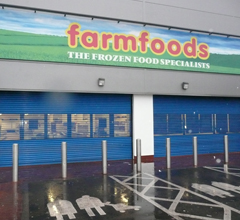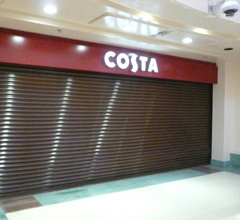 Shop Front Security Shutters
Central Shutters & Doors Ltd offer an extensive roller shutters product range specifically aimed at the shop front security market. We can design, manufacture and install a product to suit the needs of individual customers, providing them with physical protection against theft and vandalism and to meet the most, and ever growing, demanding conditions.
Manual operation [spring counter balance] or electric operation with various control options.
Single phase 240 volt tubular motors with emergency over ride facility as standard.
Anti drop safety breaks fitted as standard.
Standard colour is silver. Alternatively select from hundreds of BS or RAL powder coat colours to match the decor of your business.
Various shutter curtain options from 75mm solid galvanised steel, perforated or open punched lath.
Aluminium tube and link grilles.
89mm aluminium, solid or punched lath, open or with the option of glazing, using polycarbonate strips for total protection.
65mm side guides securely fastened to the building structure.
20 swg galvanised canopy enclosure boxes where required.